Workbench is excited to annouce that Platformers (Kontrol 4) have come on board as a Workbench partner.
Platformers will sell and implement Workbench to compliment their existing construction solutions.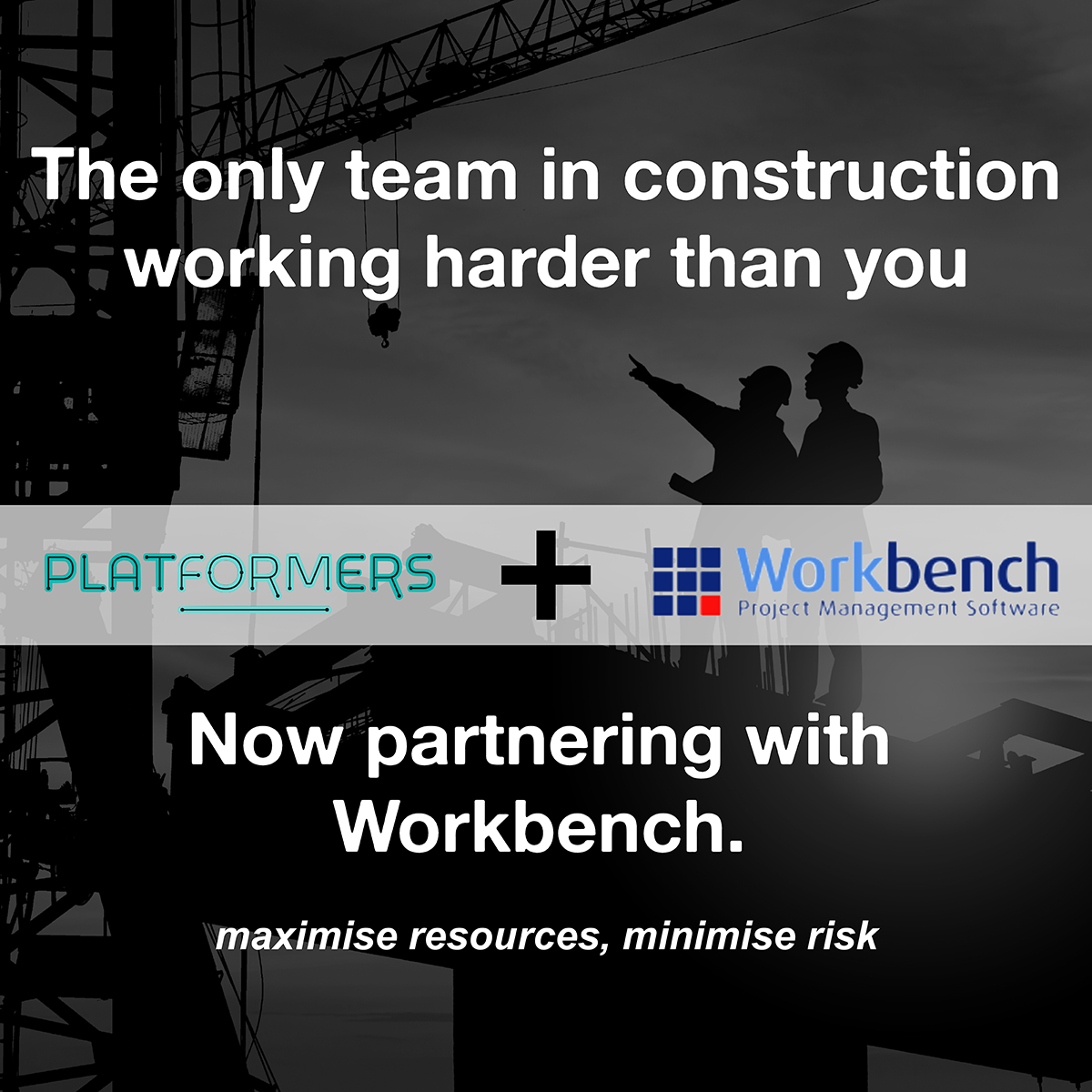 About Platformers:
Platformers help you choose, manage, and optimise the platforms that make your people efficient. 
Platforms that manage things like projects, jobs, safety, email, document management and security are more important for your growing business every year. If choosing and operating the 'right' platforms has become a priority, contact us today.
About Platforms:
Simply put, a platform is a base software or technology which allows you to perform multiple tasks and processes. Platforms are used by many people and businesses every single day.
Microsoft and Google are both common examples of platforms. Through a license or subscription, they give you access to emails, document management, design, project planning services, and more.
Most businesses will use a range of different platforms to help them more efficiently and effectively get things done.
Platformers specialising in Workbench + Upvise.