Other Solution Providers
Workbench is proud to work with the following solution providers across Australia and New Zealand. The partners listed provide a range of solutions that compliment the Workbench software. We are happy to recommend an appropriate partner solution based on your location and specific requirements.
Construction Management Solutions
Quality Management Systems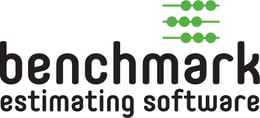 Benchmark is a world-leading estimating software provider that transforms the way organisations perform their cost projection and achieve more profitable results.
We are an Australian-owned company who were founded 23 years ago and are now in almost 30 countries worldwide with offices across Australia and the UK.
Our software is used by over 3,000 users every day whose working lives have completely changed due to the many benefits of Benchmark and the improvements it has brought to their business.
Keep up to date with what's new and exciting with Workbench
Blog subscribers get email updates daily, weekly or monthly. Automagically.