Mobile Operations in the Field
Digitise your construction sites
Capture data once digitally, enforce WHS processes electronically; and instantly report on non-conformance and project issues
These days, just getting the job done is not good enough. You need to do the job and ensure your workers are kept safe and you are complying with all appropriate WHS standards whilst doing so.
Manual systems are slow, expensive and difficult to administer. They also provide poor visibility of faults and issues.
Workbench provides the Upvise platform fully-integrated to Workbench so you can empower your construction sites digitally with a leading paperless mobile application technology. Capture data in the field and instantly have visibility of project issues and non-conformances so you can take action quickly. A single point of contact for capturing a range of site data with appropriate transactions while also feeding back into Workbench, so you have real time visibility of your projects.
Use Upvise in the field to manage the following plus lots more...
Daily site diaries
Task allocation and tracking
User defined forms e.g. site audits, quality control checklists
Project commissioning
Site inductions and training records
Vehicle pre-start inspections
Plant repair requests
Asset management
SWMS
Upvise comes with a range of standard modules covering all facets of project delivery. From construction to commissioning a finished asset, through to planned maintenance activities; it is all available and integrated back into the Workbench job costing platform.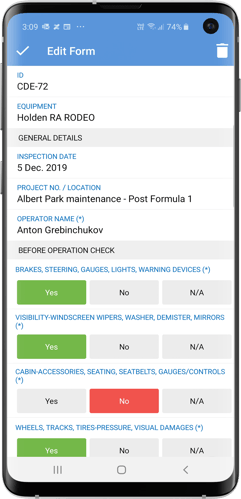 Access to your project information anywhere
Android or iOS compatible
Electronic forms and checklists
Offline capability
Schedule staff - check in / out from site
Electronic SWMS
Skills and training records for staff / contractors
Project plans and engineering drawings
Formalise site tasks
Geo Tracking, either via Phone GPS or integrate a 3rd party GPS device
NFC Tag and QR Code support for vehicle identification
Vehicle pre-start checklists
Raise requests for repair
Manage and schedule repair jobs with maintenance staff
Record equipment usage and track utilisation against predefined targets
Maintenance calendar for planned maintenance.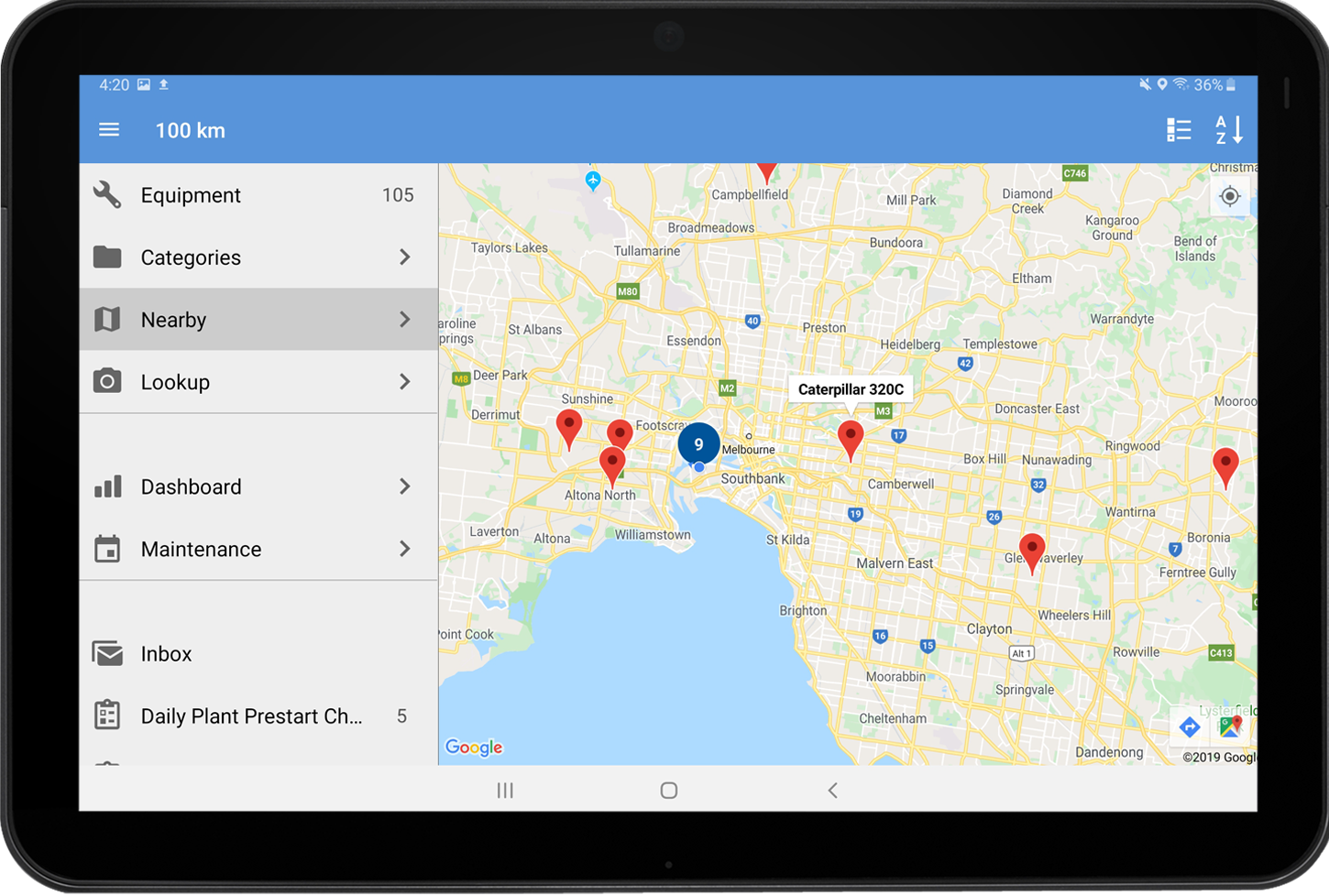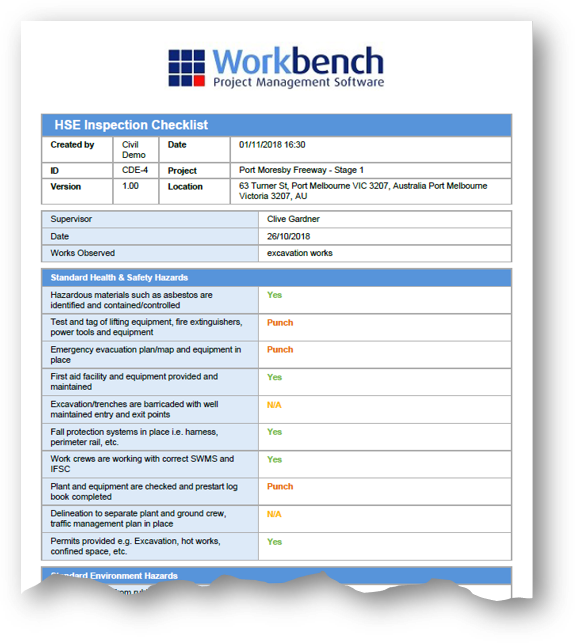 Beautiful standard documents
Build digital forms quickly and easily and get away from clunky excel templates and paper
Design your own forms and capture the data anywhere
Sophisticated out-of-the box form templates that you can easily tailor to your own requirements
Alternatively, you can easily design your own PDF templates using every day tools and merge in any data you have captured
Look more professional in front of your customers with computer generated forms. No more handwritten dockets.
Keep up to date with what's new and exciting with Workbench
Blog subscribers get email updates daily, weekly or monthly. Automagically.