Industry proven solutions
Management software designed for running projects and integrating with your existing business systems
In civil projects, profit hinges upon accurate estimating and close management of costs. Tightly monitor labour, plant, materials and subcontractors against detailed budgets with Workbench's comprehensive software solution.
Commercial and Residential Builders
Fixed price contracts are risky unless costs are managed effectively. Profitably manage individual contracts and projects while meeting the business requirement for accurate and timely forecasting and cash management with Workbench's contract management software.
After reviewing a number of software packages we selected Workbench as it offers all the functionality we require now and into the future. Workbench also integrates with our existing accounting software.
Matthew Bien-Izowski - Director BN Electrics - Melbourne, Australia
[fa icon="quote-right"]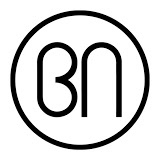 Your biggest expense is your people. Keep a close watch on time and expenses and optimise utilisation of human resources. Increase efficiency and accuracy of client invoicing. Management information of project progress and profitability are available online and in real time.
Fabrication and Contract Engineering
Your projects are unique and can be technically challenging. Keep a close eye on the budget, manage detailed variations, and better understand your costs.
"The greatest challenge we had before Workbench is that we were not accurately able to use the large amount of data we collected to make informed business decisions."
David Griffith Undercover Landscapes - NSW, Australia
[fa icon="quote-right"]