Minimise your exposure to risk
Being aware of problems is the first step to solving them
You design and deliver a range of projects to your clients specifications. The projects can often be technically challenging, you have detailed estimates and drawings to manage which can change many times during the project. You may be involved in construction but in a lot of cases you will bring in specialist subcontractors to also deliver the project. You never have enough time and you're split between managing internal resources, external contractors, your supply chain and keeping the client happy.
We know what it's like, trying to take an engineering drawing or concept from the drafting table to reality is not easy. Workbench brings together all your different disciplines into one system so you have full visibility of how the project is going at all times.

Estimating
Integrated quoting and estimating
Estimate quickly using system maintained rates, easy integration with specialist tools.
Import schedule of works
Quote Templates
Bill of materials
Manage revisions
Pipeline Reporting
Quote to Job conversion

Contract Management
All the important information in one place
Manage your contracts concisely with all the information arranged logically in an easy to understand and navigate layout.
Track actuals vs budget in real time
Quote and Track Variations
Contract Claims and Certifications
Retention calculations & management
Cost-to-Complete Forecasting

Job Costing
Flexible work breakdown structures
Define your own job costing structures.
Setup jobs the way they need to be managed independent of the accounting system.
Jobs
Sub-jobs (6 levels)
Detailed job work centres
User-defined costing activities
Multi Company / Multi Divisional

Procurement
Comprehensively manage your Purchasing
Quickly generate supplier purchase orders get them approved online and send them out electronically, eliminate manual order books.
Electronic purchase orders
Delegated authorities / approval
Procurement schedule
Purchase requisitions

Stock Management
Track your materials and spare parts easily
Understand the value and quantity of materials you have on hand at any point in time. Track purchase costs and usage of stock on jobs.
Supplier catalogues
Multiple stock cost methods
Inwards goods
Unlimited stock locations
Re-order levels

Document Management
Track your Documents and Correspondence
Keep all of your project documentation in one place and let Workbench handle the filing and retrieval of common project files.
File all documents and emails
Create document groups
Accessible online
Searchable document library
Track system sent emails
Fabricators and Manufacturers:
You design equipment and machinery and often work as a one-stop shop for companies looking to install a new piece of equipment e.g. conveyor systems, rock crushers and canning plants.
The design and engineering are done in-house and sometimes the fabrication. Often you will be responsible for commissioning the equipment on-site, which may involve the use of sub-contractors.
You work locally and abroad and are no stranger to trading in foreign currency.
As well as fabrication, you may also provide maintenance services. For this reason, you may have a large investment in stock and spare parts.
You have an experienced accounting and administration team.
Specialist Engineers:
A skilled business that generally does a few specialist things very well. Maybe you fabricate valves for milk processing equipment, or you could develop innovative bottling solutions for the food industry.
Often you also provide on-going maintenance and equipment servicing.
You have a small but experienced workforce of engineers, you may also carry some stock and spare parts for your maintenance work.
Engineering Contractors using Workbench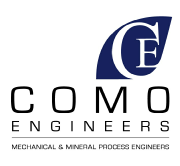 Find out how we can help you
To discuss a Workbench solution for your business, please fill in the following contact form. One of our experienced consultants will be in contact shortly to discuss a solution that is right for you.
Keep up to date with what's new and exciting with Workbench
Blog subscribers get email updates daily, weekly or monthly. Automagically.