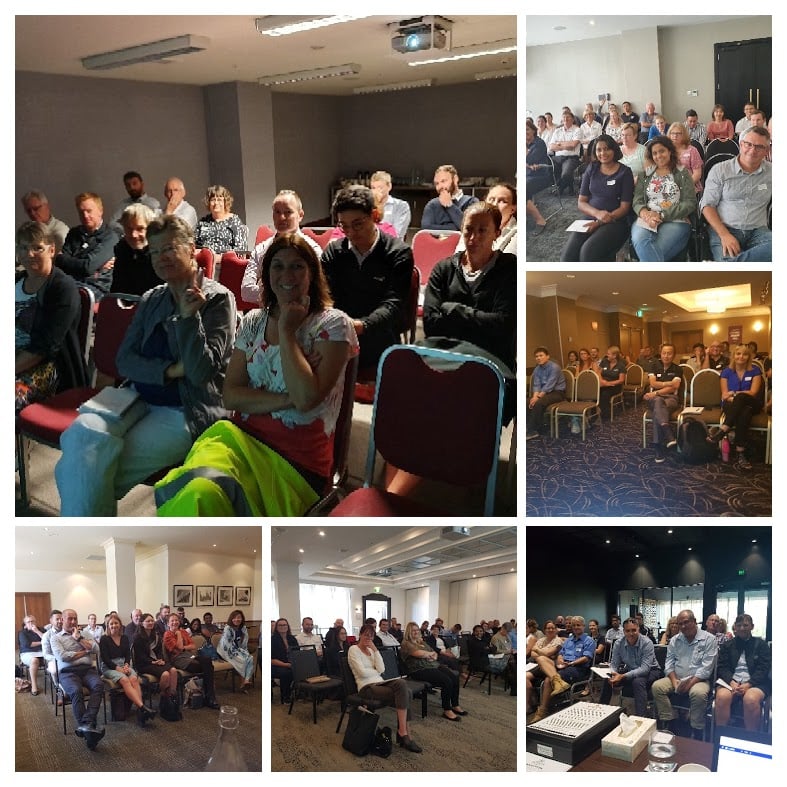 A big thank you to all the Workbench users that attended our User Groups this past month.
We greatly appreciate your comments and feedback and happily take this on board so we can continue to deliver a leading project management solution.
We have compiled a list of key points raised and organised by topic. We are currently working through this detail internally and will communicate with you to keep you abreast of progress.
---
Contracts
Contract Forecasting
The introduction of production measures to aid in the forecasting process was well received.
This resulted in healthy discussion around other methods for arriving at a forecast cost to complete value. A key method identified was the option to have a more resource focused method whereby the balance of a project can be planned out using labour and equipment resources over time.
The benefits of introducing this method as we currently see it are:
Resource schedule over time to assist in the project planning process
From the schedule we will derive a value to update the cost to complete forecast
As the resource schedule will be spread over time, we see an option to also derive the contract cash flow from this if required.
Some suggestions which we are currently considering:
Enhance the Contract Claim process and allow the entry of a "This Claim" value as opposed to the current process which requires you to enter a "Claim to Date" value.
Subcontracts
Some suggestions which we are currently considering:
Add approval workflow functionality to Subcontract Work Orders and Claims.
Provide in system alerts ahead of time around insurance expiry
Include the tracking of received claims through Vouchers
Add key Subcontract Dates as part of the Vouchering process e.g. required Claim Certification Date.
In system

alerts around claim certification due dates (This will tie up with Voucher and claim receipt dates)
---
Purchasing
Vouchers
Vouchers in the web are now available and seen as a key part of Web Workbench. Where this departs from Vouchers on the Desktop is the addition of Xtracta Automation to allow the generation of Vouchers from received Invoices via OCR Technology.
Read some more about Voucher automation here.
Some suggestions which we are currently considering:
Auto-matching and approval where the AP Invoice and PO Value are matching or within a defined tolerance.
Setup of Voucher defaults on supplier master records to minmise manual coding where a Purchase Order is not being used. For example Overhead expenses.
Where Vouchers are Unapproved at Month End and there are related PO lines have the option of accruing these to the job.
Option to have a flag on a voucher where a received invoice needs to be back charged to a subcontractor.
Have the ability to raise a Request for Credit (a negative Purchase Order) for matching against a future Credit when received.
Voucher Approval on a phone.
Option to flag a supplier to have line inclusive GST
The option to have FX rates displayed on the Voucher and either use daily rates or PO rate if fixed at time of order.
Have option to flag suppliers for relearning Xtracta Automation (This is where suppliers may change Invoice formats)
Alternate search for suppliers for Xtracta Automation where no GST / ABN number is included on the document. e.g. overseas suppliers.
Where Invoice Line descriptions exceed the Workbench AP Invoice Line description the full line details will be added to the AP InvoiceLine Details section for completeness.
In response to a query around multiple reviewers for the same Voucher.
Where a single Voucher relates to multiple jobs then this can be reassigned to various people who can contribute to the coding before the final approval. This needs to be a manual assignment and the reviewers will need to be valid in the Voucher Workflow.
Inwards Goods
Some suggestions which we are currently considering:
Where Inwards Goods functionality is used these receipts will create Job Cost accruals.
The ability to use OCR Technology to generate Inwards Goods accruals from received delivery dockets.
Procurement Schedules
We introduced a Procurement Schedule function to add structure and visibility to the procurement process on a project. This was seen to be a very useful new feature.
Some suggestions which we are currently considering:
Include procurement time frames / dates for line items to aid in the timing of purchasing. This may also feed into other areas e.g. Cash flows etc.
We are also going to investigate how we may make it easier to track ETA of procurement items through the Schedule. Currently "Required Date", "Follow Up Date" and "Expected Date" Are available as fields on Requisition and Purchase Order Lines.
We may look at delivering a standard Sharperlight dashboard to allow users to review system wide procurement requirements so that they can better engage with suppliers.
Add workflow functionality for the approval of procurement line items.
---
Mobility
Upvise
We announced the introduction of Upvise to better equip our field based workers with a range of key features. This was unanimously recognised as a great addition to the existing product set. We now have a number of live sites and post user group have a number of clients who have signed up for 30 day trials. A key feature of the Upvise solution is its ability to be able to work totally offline which is significant for a number or our clients.
We are currently recommending Upvise in the following areas:
OHS & Compliance
Equipment Maintenance
Reactive & Planned Service & Maintenance (Plumbing, Electrical etc)
Asset Maintenance
Scheduling of People and Equipment.
If you are interested to learn more about Upvise, please send a request through the helpdesk.
---
General Topics
System Help
Workbench now has a resource dedicated to the production of Training materials and there is a major push to enhance the quality of standard system training materials.
This content will be delivered over the following months:
Overview video
Some subject matter guidance
Screen guide
You can see an example of this for Purchase Orders.