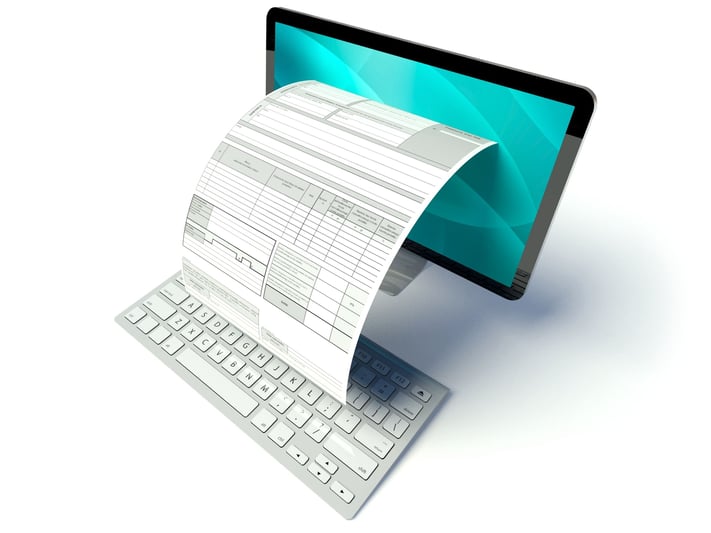 Isn't OCR dead already?
Some may question why Workbench has invested in Optical Character Recognition (OCR) for its Account Payable Voucher module in its upcoming major release.
After all, even Basware, the leader in the Gartner 2016 Magic Quadrant for Procure-to-Pay Suites predicts that OCR technology is moving towards extinction. This is evidenced by the international trend towards electronic invoicing in procurement, where procurement data is exchanged directly in various forms, anything from API integration to CSV files. The US Treasury has estimated an annual cost reduction of 50% by implementing e-invoicing across the entire federal government.
Workbench has made initial strides towards e-invoicing through its Subcontractor Portal and API integration. However, the fact remains that many invoices in the AUS / NZ region are still physical with movement to emailed PDFs.
Still, the assumptions of standard B2B paradigms fails and the percentage of physical and PDF invoices increases in the civil and construction sectors – where the use of many small independent subcontractors with constrained IT resources is the norm, rather than a few large preferred suppliers.
Hence the problem of invoice handling remains pertinent, especially considering the reported comparative costs.
Processing Costs
The US based APP2P Network reported that mid-sized businesses pay about US$10 to process a single paper invoice end-to-end, while small businesses spend close to US$15.
Comparatively, the Aberdeen Group reported that an average cost of US$3.34 per invoice was achieved through automating invoice processing as opposed to $16.67 when not automated.
The cost typically goes towards the accounting staff required for handling physical invoices – opening, sorting, routing, validation, processing and approval. With automation the staff would be focussed on value-added tasks and exception handling.
Processing Time
Manual processes also require more time, the same APP2P report quoting an average between 4.1 days in industry leaders, and 16.3 days towards the bottom. The time saved in the process allows time to be spent where it matters; on fixing exceptions and adding value to other aspects of finance.
Manual Errors
There is no denying that manual capture cannot compare to automation in speed. Also, manual capture is more vulnerable to error due to the tedium of data capture; and although OCR may not be 100% accurate, the human effort required to achieve the same level of accuracy is dramatically reduced.
So, if economy, speed and accuracy are the objectives of your AP processing, then perhaps the question should rather be "Why don't I have OCR in my AP already?".