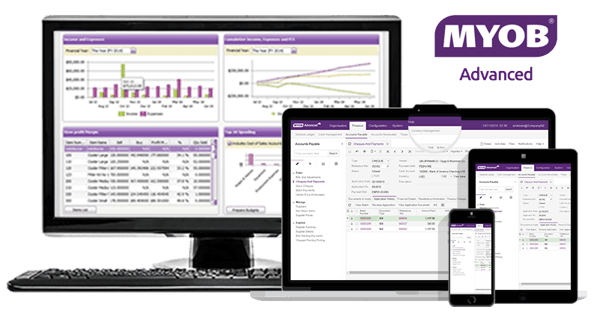 Workbench is now providing an integration for the MYOB Advanced Cloud ERP platform.
Enterprise Resource Planning (ERP) software is designed to take care of everything you need both now and in the future, so you don't get stuck with systems that stop your growth.
We see Web Workbench and MYOB Advanced being a very strong solution for our larger customers and in particular those with more complex financial requirements.
MYOB Advanced has some great functionality for handling Multiple Entities, Group Consolidations, Multiple Currency and Consolidations to a single reporting currency.
You can find more information about MYOB Advanced at the MYOB website or follow the link here :
https://www.myob.com/au/enterprise/software-systems/advanced