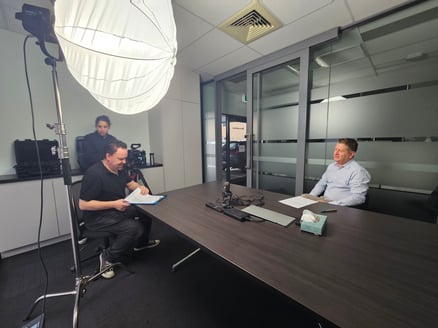 A big thank you to the team at Stainless Designs Australia for taking time out of their busy day to participate in a Workbench Testimonial Video. Simon McNally (the star of the video) proved he is not just a talented engineer but also an engaging character on video.
The shoot went very smoothly, thanks to the expert guidance of the team at Visual Domain. Bianca behind the camera and Shannon the field producer made the whole process very simple and straight forward.
We are excited to see the finished result once Visual Domain have worked their magic. Check out a few behind-the-scenes photos from the filming today.
Check back on our website in a couple of weeks to see the finished Stainless Designs Testimonial Video.