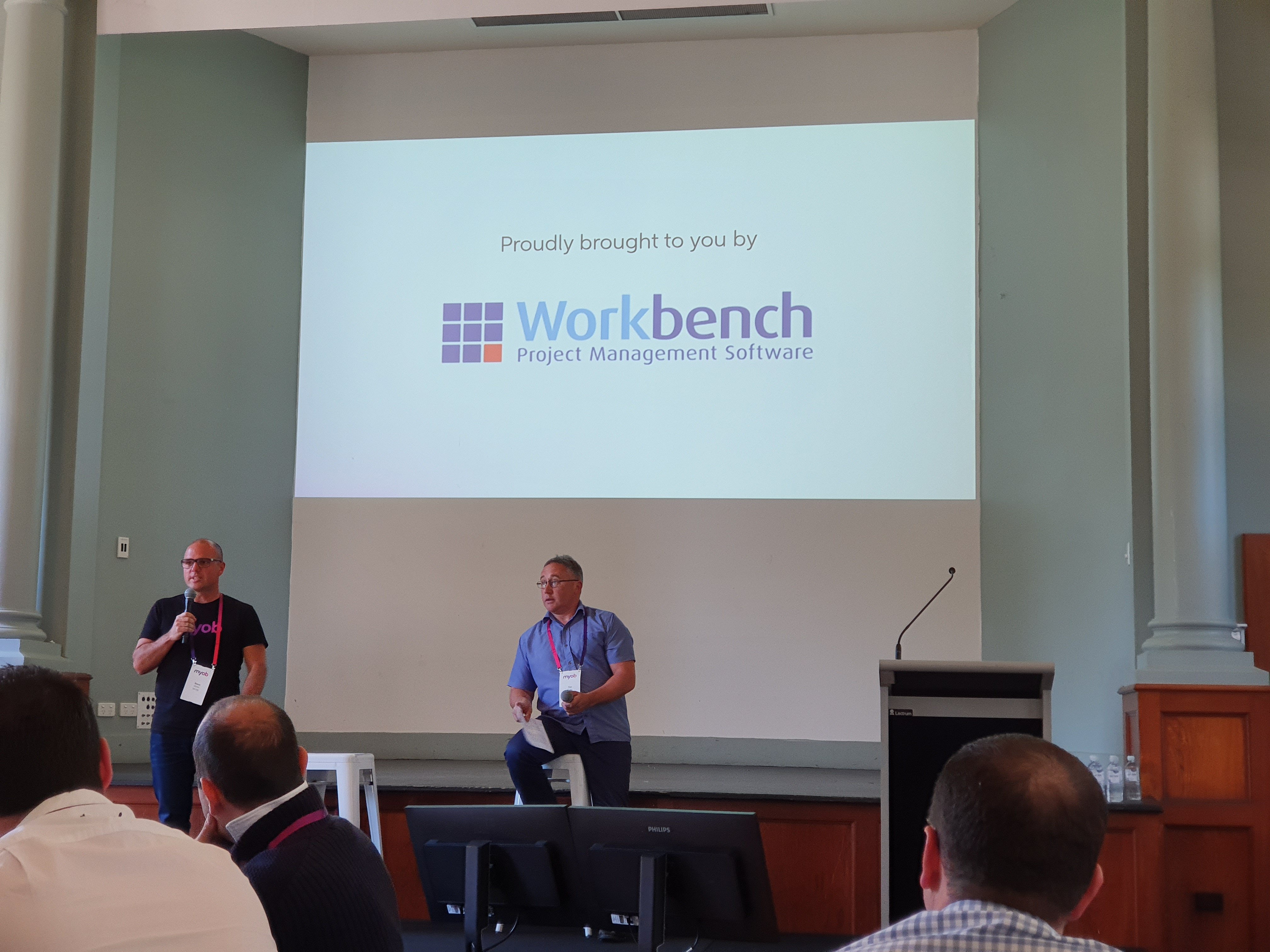 Workbench is very proud to have recently been invited as the exclusive sponsor of the MYOB Platinum Partner Conference held over 2 days at the beautiful Werribee Mansion Hotel in Melbourne.
| | |
| --- | --- |
| | Quite literally one of the grandest hotels in Australia, the Lancemore Mansion Hotel Werribee Park is a cosmopolitan haven of tranquility and charm. A premier and highly sought after destination just 30 minutes from Melbourne's CBD. Our celebrated service and luxurious guest rooms pair effortlessly with the noble 19th Century estate and a stunning 10 acres of formal English gardens. |
The MYOB Platinum Partner conference brings the leading MYOB enterprise partners together under one roof with MYOB to discuss a range of topics.
MYOB provides a range of informative sessions around the future directions of their products and the partners in turn provide a lot of valuable feedback on what they feel works, what does not work and how they perceive their target markets.
Clive discussing the benefits of SAAS in the Enterprise space

From a Workbench perspective, it was great to be a fly on the wall in all of the sessions but it was also great to see that a lot of the issues we face as a software provider are the same issues other companies such as MYOB face.


"Roll up, roll up, Workbench is here to assist MYOB users with all of your project management needs"

Some of the key topics discussed were:
How can we deliver more value to our customers in a more cost effective way
How can we get better at implementing new systems and manage the clients expectations
It is clear the direction of software is browser based so how do we transition clients from legacy desktop applications to more modern browser based applications
Understanding where add-ons fit in and where add-ons become a hindrance. We had a very good presentation from Pam Madytianos at 2Peas discussing her experience with clients overwhelmed with add-ons. Pam presented an example of a client using Xero with 9 different add-ons the costs of which greatly exceeded the cost to implement an all in one ERP solution which would have probably given the customer a more cost effective and manageable solution.
We thoroughly enjoyed being a part of this MYOB event and we made some great new relationships whilst reaffirming the strength of existing ones.
We look forward to further engaging with the MYOB community as we continue our journey of making Web Workbench a leading project management solution.