We are excited to share with you our latest Product updates.
Quotes
We have completed Stage 1 of our Quotes module redesign, which follows current quoting and cost estimating trends.

Reduce your admin work and create Job & Subjobs, Job Budget, and Contract Claim Schedules from one place-- -> your accepted Quote.
Whether you are importing your Quote from a third-party tool or creating your own quotes from scratch, the redesign of the Cost Sheets makes the process easy. Check out At Revenue & Cost Element Cost sheet new format below: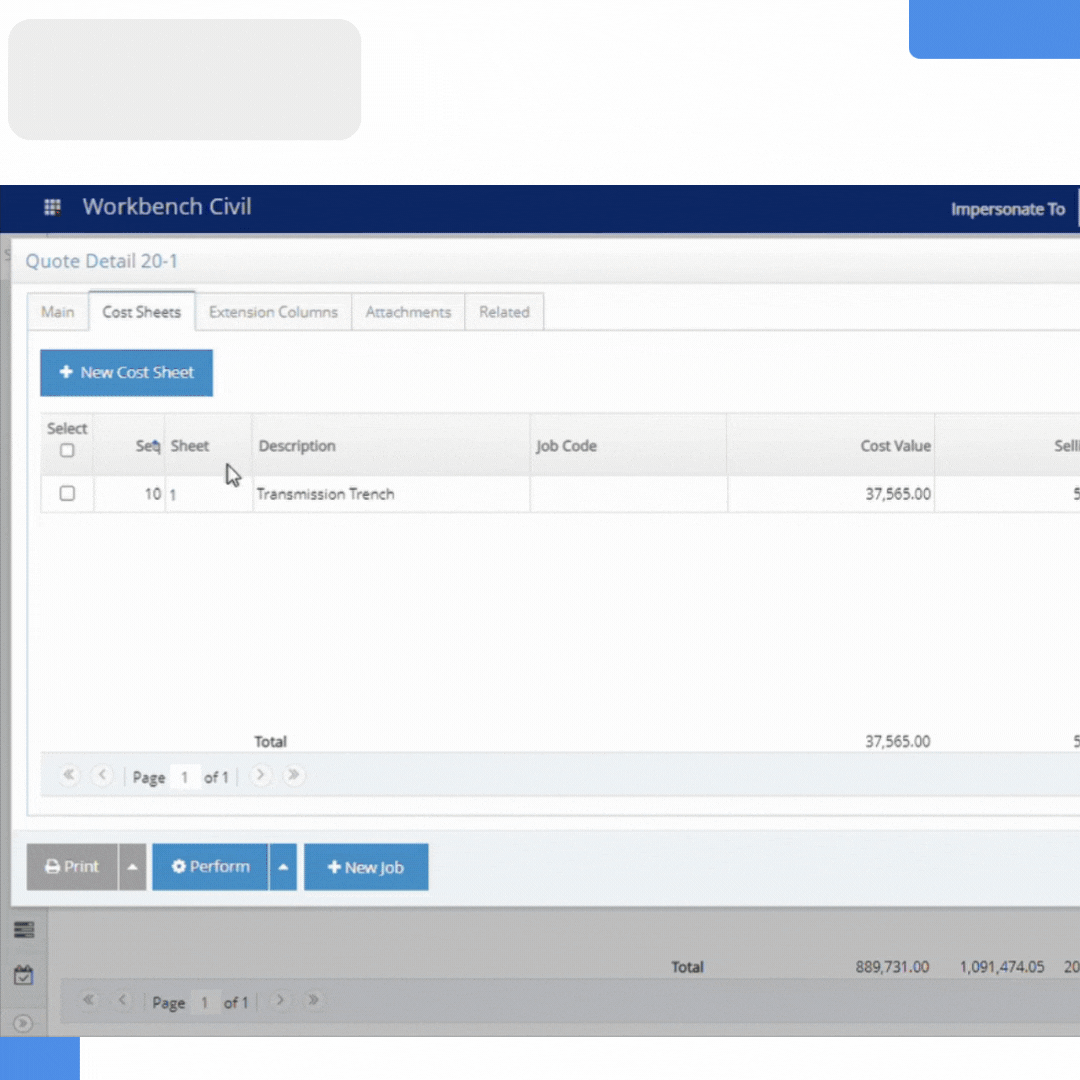 Stage 2 in the near future, will include smart ways of updating pricing on BOMs, updating prices in bulk, creating Price Codes from the Quotes selling rates, and more.
Simplified Price Codes Maintenance:
You will find a re-sized Price Code screen that maximises screen space and makes it easier to maintain large and complex Price codes.
The new import capability allows you to update existing lines and create new ones.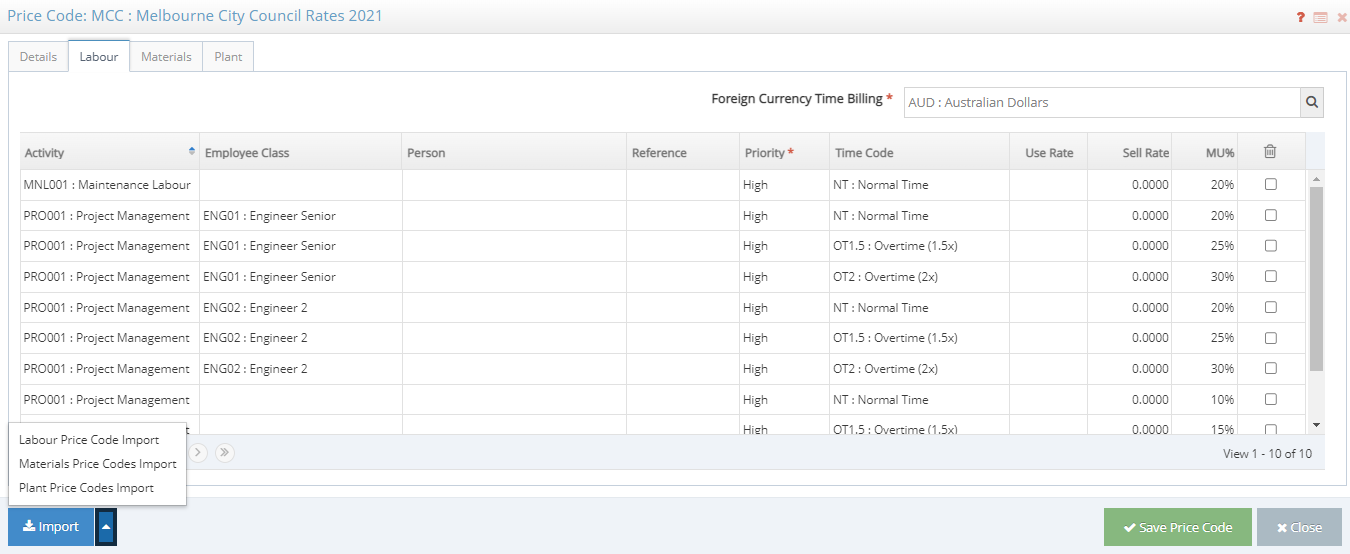 Billing - Revenue Forecast
Revenue Forecasting provides a process for forecasting the spread of expected revenue for an unlimited number of periods into the future.
The forecast is a snapshot for a particular Revenue Forecasting Period, which can be updated as required until the period is closed.
Typically, at the beginning of the Period Project Managers would forecast the future revenue they expect on their jobs. At the end of the month, once all invoicing has been done, this can be compared to see whether or not matches the forecasted revenue and make amendments on the next Revenue Forecast Period if necessary.
This grid behaves similar to a spreadsheet, so you can copy and paste several cells at a time.

Job Enquiry - Month End tab:
A new Month End tab has been introduced to the Workbench Job Enquiry screen. This tab is designed to present a financial summary of the job based on data that has been batched and exported to your Accounting Platform. Key financial items like WIP and Accruals are displayed as part of this view, these are not normally shown on the Job Enquiry.
There will also be additional SSRS Reports and Sharperlight Data views to support this function.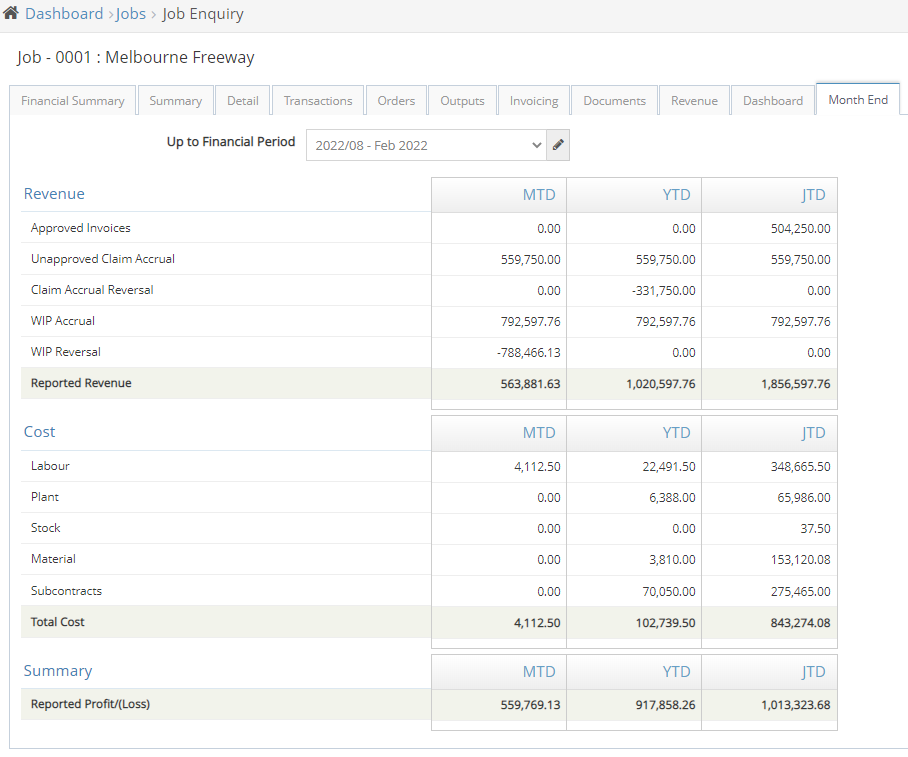 Upvise – better visibility of SMS status:
You can now keep track of the status of SMS sent to your employees from Upvise. Each sent text will create a Note on the Recipient (Contact). This Note will be in either an SMS Successful or SMS Failed folder.
View SMS from a Contact or by Status from the Notes app.


Upvise – New Stock Transactions on Daily Diary
Improved Daily Diary with New types of Stock transactions:
Stock issues

Stock transfers
Stock adjustments
Equipment stock issues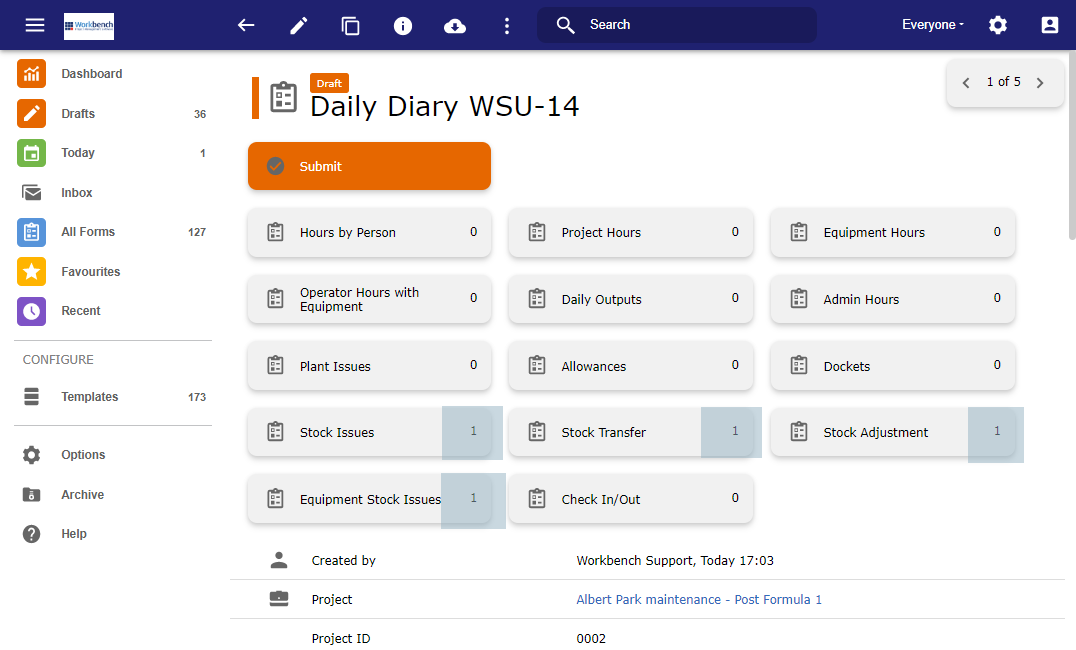 Upvise –

Equipment Punch Items

view on Projects
A new view has been developed to allow users to see any Punch Items on the Equipment currently assigned to a Project. This allows Project Managers to plan resources on each project more efficiently, and actively manage any potential issues with Plant that could affect the progress of the work being done.
On each Project, there is a new Punch Equipment button, which opens a list with all open issues and all the details relevant to your projects with customisable columns (includes Custom Columns). Easily add and remove columns from Equipment app- Options - Display. No development or Consultant assistance required. This new view provides a clear overview of what is going on with these unresolved issues.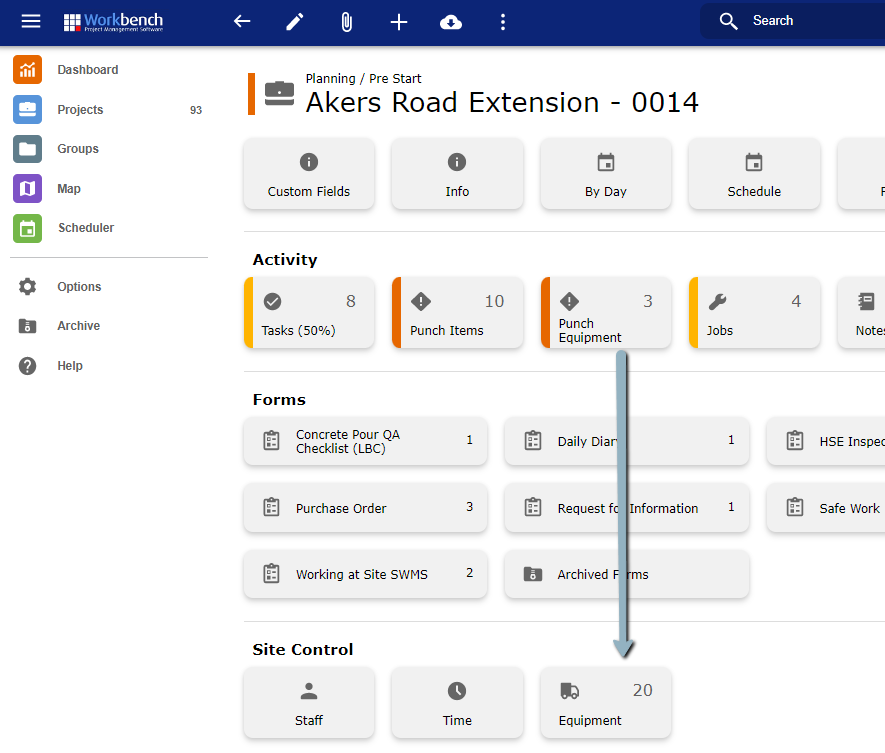 Upvise - Attendance Scanner
Use this new Upvise app to let employees Clock-in | Clock-out scanning a QR code assigned to each person. This attendance readings will flow into Workbench Timesheet Attendance, where you can compare Real attendance times vs quantity hours worked for the day. Hassle free by simply scanning a QR code on a tablet at the entrance of the premises, without having to type Start and End Times or the break for the day.