Updates to Upvise have been released.
New iPhone App: Version 6.19
The List.addItemSubtitle() now support the count styling attribute, like on Andriod
New canned notes when editing long text description in any field
New Android App: v6.34
Bug fix when writing NFC Tag on Android 12


Web Framework
New shorter button box UI



Task Web App
New Task list view sortable/filterable
Redesign Task View screen with short button boxes

New colourful action button for Task view screen
Calendar Web App
Redesigned with Event View screen with short buttons boxes
New Event Task view (Open & Completed)


Settings Web App
Manage Users

list view is now searchable and sortable. The user search feature from the top search box has been replaced by the built-in new table search function.
User View screen. Change Password and Change Name actions are merged in the Edit button as a popup.
Change Password / Name

screens are now displayed in a

popup pane

instead of full screen.
User View / In the notification tab, the

Send TEST

notification button has been

moved to the top

of the screen,
Database Size

screen : the list of tables is now searchable and sortable.
Sales Web App
Redesigned Deal View screen
New colourful action button for Quote/Invoice View screen
Merged the Toolbar tabs

for Invoices / PO / Quotes / Catalog with the Button boxes indicator
Renamed

"To Be Received"

label to

"Open"

in Invoices screen
Total price indicators for Invoices / Quotes are

rounded to the nearest thousand.
Redesigned

Contract view

screen With button boxes and tags
Deprecated the

Hide Dashboard

option.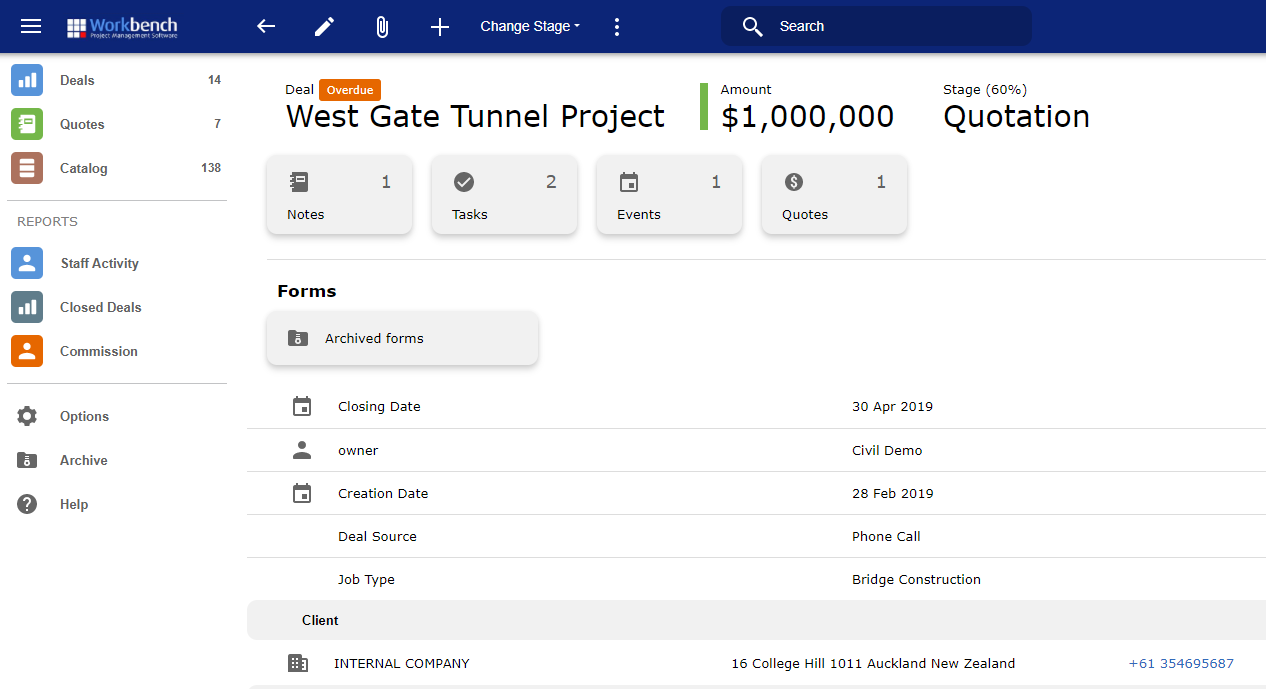 Forms Mobile App
When there is only on subform, the SubForms tab display directly the list to subform, saving one click from previous implementation
Forms Web App
In options, dataset and group sections views the lists are fully sortable and searchable
Programmatic cancel the creation of a form in the On Create custom script template if Forms.ERROR_CREATE is set to a custom string error message

Public Form: Support of default value (but not javascript) for checkbox or text fields

Added

+ icon

on button creating a

New sub form

on Web
Added the

Sub Template Name

before the table view output on

Form View

screen for clarity
New option

in Form Templates > Configuration > PDF to

add template name header

when used as a sub form.
Equipment Web App
Redesigned Options screen with General and Display section
New option to hide maintenance feature in Display
Option to filter the form templates against a piece of equipment per equipment group
Got to Option, Groups, pick a group then choose one or more form groups to restrict
Jobs Web App
Colour icons on left pane
New Scheduler feature to create Planned schedule for staff per day for each job
Redesigned Options screen with new Calendar section
New colourful actions button for Job View screen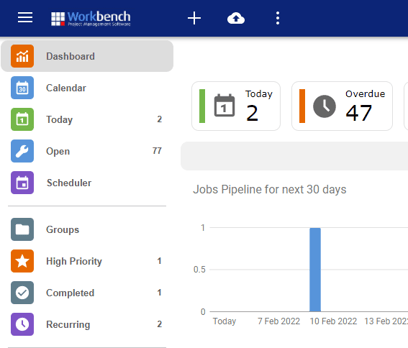 Timesheet App
Colour icons on web and mobile