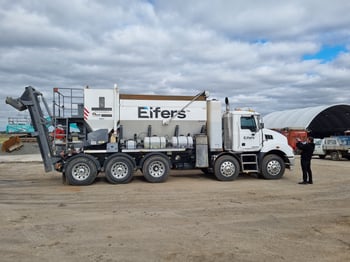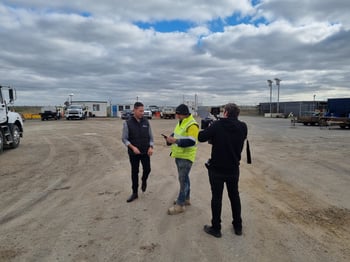 A big thanks to Matt and the team at Eifers for taking part in a Workbench Testimonal video. It was a fun day and Matt did a great job in front of the camera, we got some great footage of a prestart process on a volumetric concrete mixer.
The truck is used to pour concrete and Eifers have some really impressive technology in their Ecofil product which is a form of aerated concrete that can be used as a cost effective, eco-friendly fill materials.
Also thanks to Sean from Visual Domain who did all the filming, this is the second time we have worked together and you make the whole process very simple and easy to follow.
We are looking forward to seeing the finished video once the editing team have worked their magic.