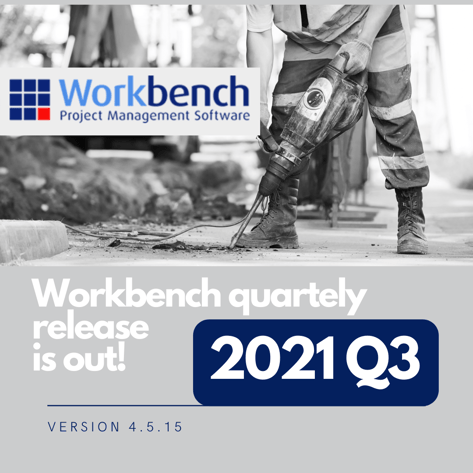 Workbench quarterly release
is out
and here we share with you a quick outline of the new features.
New Features:
Contract Forecast by Cost Category
F

orecasting in Workbench is the best way to analyse the cost to complete figures for your projects on a monthly basis while identifying overruns and savings. This module provides the ability to view your contract from a top-down perspective, starting at the Job level then expanding to the Work Centres, Cost Categories and Activities.
Workbench now allows the calculation of Balance of Budget on each Work Centre at a Cost Category level. For setup details check Workbench Online Documentation

.
---
Resource Forecast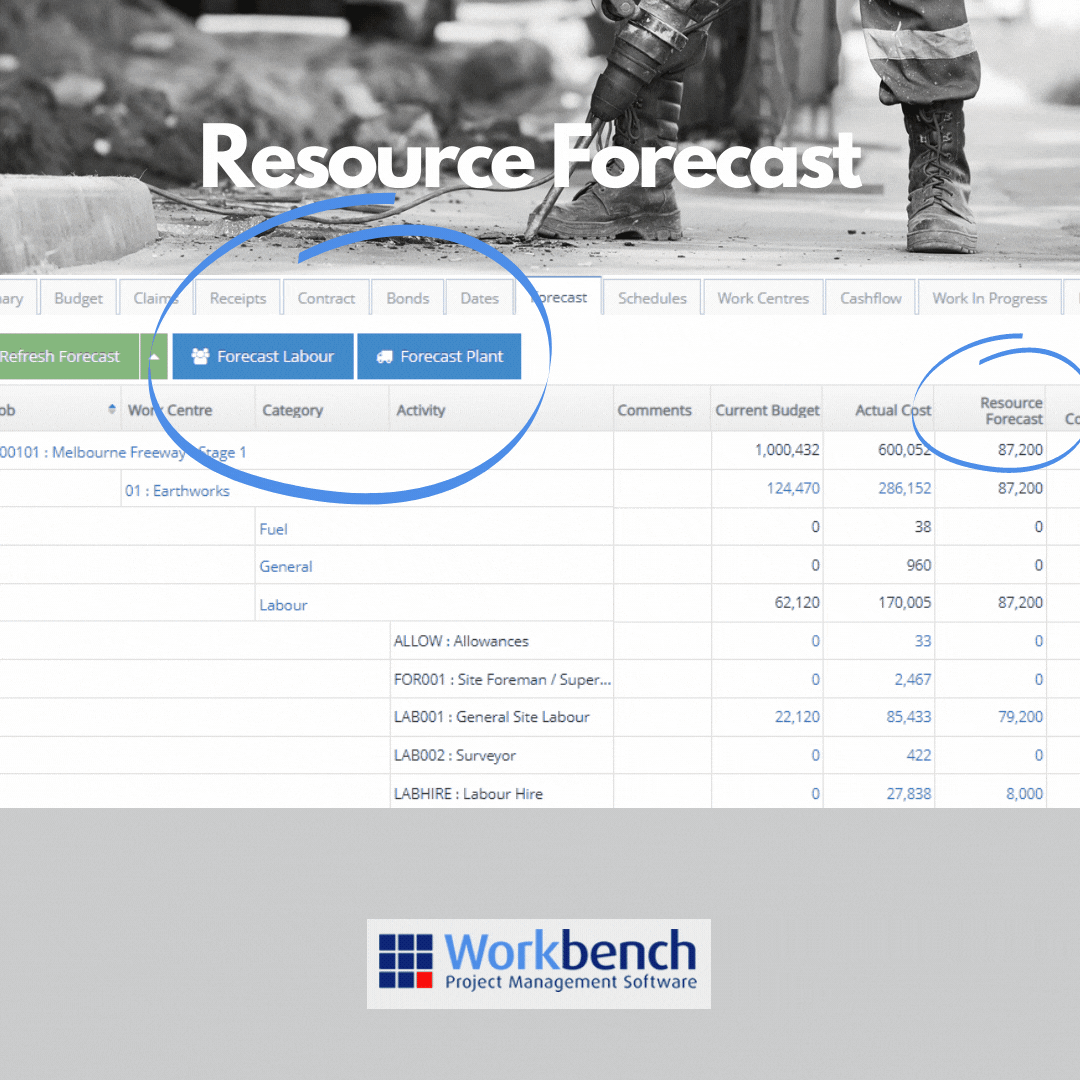 Resource Forecasting assists forecasting out the details of Labour and Equipment requirements to deliver a job.

This extension to forecasting allows you to plan out your labour and equipment requirement and project it out over the construction programme. This can be done for both internal and external resources.

The outputs of this feature are visibility of manpower and the equipment required per week for a project and their expected costs. This will then feed into the Forecast and be incorporated into the Forecast Final Cost calculation.

---

Daysheets replacing Daily Diary



Daysheets provide all the standard functionality that Daily Diary did and more. If you are still using Daily Diary, we encourage you to switch to Daysheets as soon as possible. Talk to us if you need assistance on this transition.


Everything that happens on a job site for the day can be captured in one place, allowing a supervisor or an Admin person to enter General comments for the day, Dockets (for external Plant, External Labour, Materials specified in a Docket Schedule), Timesheets for internal people, Plant usage, Time + Plant, Outputs, Stock Issues, File Attachments, visibility of any Datasheets for a particular Job.
Daysheets have their own Extension Columns allowing you to add any specific data you want to capture.

Previous Daysheets can be copied reducing data entry time.

Upvise compatibility: In those cases where Upvise is being used to capture Daysheets data (Time, plant, stock, dockets) it will be synced back to Workbench.
Where you require more advanced field functionality we recommend you explore Upvise for Workbench. You can download an Overview of our Upvise solution here
---
Sharperlight dashboard on Job Enquiry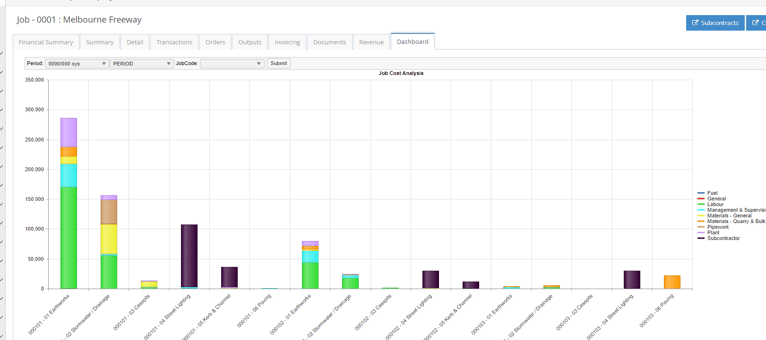 Display key job data in Job Enquiry's Dashboard tab by using the advanced reporting capabilities that Sharperlight provides. See details of how this works in here.
Sharperlight is Workbench preferred Advanced Business Intelligence tool to help you streamline and centralise the information in your business displaying it in a format that is easy to understand.

There are multiple ways of bringing Sharperlight dashboards and reports into Workbench, and one of them has just been released: Job Enquiry 'Dashboard' tab
---

Workbench up-to-date Contacts list
Don't miss out on any new features or changes happening on your Workbench instance. We want to make sure our communication goes to the right people.
Our plan: to identify active users with a Workbench Finance or Workbench System Admin licence, and make them our primary Contacts for your company. Users will be prompted and can opt-out. This is for important communications between Workbench and our clients, that you must be advised of and will help you manage changes and any potential risks.

---

Tokens on Email Templates
Workbench has the ability to send emails from various modules with default text. Customise these outbound emails to suit your needs. Look for the stamp icon on the Email Templates and optimize your communications.