Case Study - Aqua Metro Services
A world class Australian Owned Enterprise focused on servicing the Water Industry
"It's a one stop shop and while there are some improvements that may need to take place, I have the confidence that Workbench are continually improving their product. The product is backed up by dedicated account managers. Support is very good."
Steve Corneille
ICT Manager Aqua Metro Services
Aqua Metro is a specialist civil engineering contractor focused on offering complete range of integrated services to the water and waste water industry.
Their range of services include construction of water and sewer networks, pump stations, treatment plants, drop structure construction and rehabilitation, pipe relining, pipe rehabilitation and manhole rehabilitation works. All earthworks including construction and upgrade works to retarding basins.
Aqua Metro also support their construction services with long term maintenance contracts.
Aqua Metro has extensive experience in reactive and planned maintenance work on water and sewer asset for water companies in Victoria.
"We have grown from a small contingent of employees (under 100) to having over doubled this now. As the workload and employee base continued to grow it was clear our current systems and processes would be insufficient and inadequate to move the business forward."
Steve Corneille
Aqua Metro Services
After investigating various solutions it was decided to implement Workbench and integrate it with the existing Xero Finance system. Workbench would be responsible for managing the day to day business operation with financial information being updated into Xero. The Workbench solution meant project teams could move away from their manual, labour intensive systems, to a centralised management system that streamlined and put structure and process around the daily operational requirements of Aqua Metro.
Workbench is used for the following:
Tracking actual costs vs budget by project
Tracking Project Variations
Project Billing
Project Procurement
Management of Subcontractors
Timesheets and Award Interpretation (This then feeds into Payroll)
Plant Costing and Management
Reporting and Analysis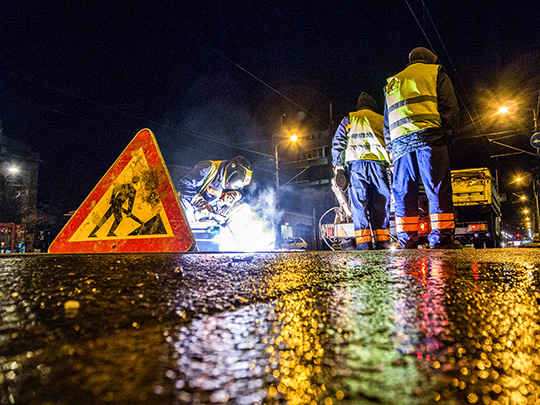 Aqua Metro has grown from a small contingent of less than 100 employees to now having over 200. The current manual systems which consisted of Excel Spreadsheets and a basic cloud based filing structure were not keeping up with the growth of the business.
The move to Workbench introduced a number of quick wins, an out of the box industry proven solution that could be implemented quickly to deal with the day to day running of the business. Standard integrations with existing systems and tools like Xero for finance and payroll and Excel spreadsheets to allow quick imports of detaild project budgets. Also the fact that Workbench was a cloud based system was a significant factor in the decision to implement it.
"Stabilisation of our systems and acceptance by the employees has been key. We now have more streamlined work processes. Our data is in one place now." – says Steve.
"From an ICT perspective there are many challenges these days but key for us was having data in one place and essentially one source of truth " – Explains Steve.
With Workbench, Aqua Metro have introduced mobile Site Diaries so that Timesheet and Plant usage can be captured in the field.

This has been a big step forward and as well as eliminating alot of double handling it also has made a noticeable impact on the quality of data being captured.
"We have been able to tailor the software to suit our business needs, the administrative side of Workbench is relatively easy to use and navaigate. Users are happy with the new solution" adds Steve.
Workbench Consultants use a standardized approach to software implementation, coupled with extensive experience in construction and accounting.
"Aqua Metro was an interesting challenge as it is part of a Joint Venture with Melbourne Water. Part of the challenge was working with all 4 of the Joint Venture Partners to deliver a comprehensive solution that would cater to all of their individual operational requirements.
The Joint Venture partners cover, Civil Contracting, Electrical Contracting, Engineering & Fabrication and Engineering Services. We have signifcant experience working with Joint Ventures in the Water industry as we also have succesful projects with Sydney Water and SA Water, we are glad we could share our experience and knowledge with the Aqua Metro team."
- Justin Gardner - General Manager Australia
We asked Steve if he had his time again would they approach the implementation the same way:
"In hindsight we probably should have done a bit more gathering of business requirements upfront. Also as there was a number of people involved in this project in future we would dedicate a person to the role of Business Representative for a project like this, otherwise we are very happy with the outcome" said Steve.
Aqua Metro is a young, dynamic and progressive company and they are looking forward to continuing to grow and expand their operations.
Workbench is looking forward to playing an active role in ensuring that Aqua Metro has the best management systems in place to maximise their success.
I can only see our business growing based on what has occurred over the past three years. We are receiving many enquiries from clients wanting to engage with us to provide services to them. - Steve Corneille - Aqua Metro
Keep up to date with what's new and exciting with Workbench
Blog subscribers get email updates daily, weekly or monthly. Automagically.