"Successful construction starts with a solid foundation"
Industry Proven Solutions
Management software designed for running projects and integrating with your existing business systems
Civil Contractors
In civil projects, profit hinges upon accurate estimating and close management of costs. Tightly monitor labour, plant, materials and subcontractors against detailed budgets with Workbench's comprehensive software solution.
Commercial and Residential Builders
Fixed price contracts are risky unless costs are managed effectively. Profitably manage individual contracts and projects while meeting the business requirement for accurate and timely forecasting and cash management with Workbench's contract management software.
Time Based Services
Your biggest expense is your people. Keep a close watch on time and expenses and optimise utilisation of human resources. Increase efficiency and accuracy of client invoicing. Management information of project progress and profitability are available online and in real time.
Fabrication and Contract Engineering
Your projects are unique and can be technically challenging. Keep a close eye on the budget, manage detailed variations, and better understand your costs.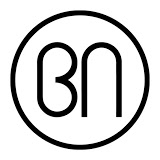 After reviewing a number of software packages we selected Workbench as it offers all the functionality we require now and into the future. Workbench also integrates with our existing accounting software.
Matthew Bien-Izowski - Director
BN Electrics - Melbourne, Australia

"The greatest challenge we had before Workbench is that we were not accurately able to use the large amount of data we collected to make informed business decisions."
Julie Vale
Undercover Landscapes - NSW, Australia
Frequently Asked Questions
Workbench solutions are tailored to the unique needs of each business. Modules are sold on a per-user basis, therefore, the cost of your solution will ultimately depend on what modules you select and the number of users you have. Our experienced sales team are always happy and ready to discuss pricing options with you.
Can I make changes to the software?
Workbench is highly configurable and you have total freedom to configure the software to suit your business requirements. If you have a specific requirement that is not currently covered within the Workbench software, we would be happy to discuss this with you.
Is Workbench cloud-based?
Workbench is a web-based solution and can be provided on-premise, installed on your own servers. Alternatively, we can host Workbench for you in a cloud-based environment.
Will Workbench work on my Apple computer?
Yes, Workbench will run perfectly on an Apple computer. Workbench is web-based and therefore runs independent of the device you are using. Windows, Apple (iOS), Android will all happily run Workbench.
Yes, we provide training on-site via our network of experienced consultants and remotely via our support team.
How will I know if Workbench is right for me?
Speak to us and find out. As well as great software, you will find our team hugely knowledgeable and very helpful. We are not ashamed to say we are good at what we do and we are proud of it.
Find out how we can help you
To discuss a Workbench solution for your business, please fill in the following contact form. One of our experienced consultants will be in contact shortly to discuss a solution that is right for you.